Electronics
(Click here for picture)


Special offer!
Good all around phone. Now you can capture those special and spontaneous moments in your life anytime, anywhere.
---
Bestsellers

What Would Buddha Do at Work? 101 Answers to Workplace Dilemmas

Wonderful Town: New York Stories from The New Yorker
by David Remnick

New York City is not only The New Yorker magazine's place of origin and its sensibility's lifeblood, it is the heart of American literary culture. Wonderful Town, an anthology of superb short fiction by many of the magazine's most accomplished contributors, celebrates the seventy-five-year marriage between a preeminent publication and its preeminent context with this collection of forty-four of its best stories from (so to speak) home.

David Remnick is the editor of The New Yorker. He began his career as a sportswriter for The Washington Post and won the Pulitzer Prize in 1994 for Lenin's Tomb. He is also the author of Resurrection and The Devil Problem and Other True Stories, a collection of essays.
---
Science books
Walking with Dinosaurs: A Natural History by Tim Haines

What Evolution Is by Ernst Mayr



---
Sci-Fi
WE by Yevgeny Zamyatin
Though not the first dystopian novel (Jack London's The Iron Heel dates from the 1900's), nor the most famous (ever hear of 1984?), it is indeed the most influential. It is the father to all literature which bases itself on a world worse than the one we live in today, based on the trends we are currently experiencing. For Zamyatin in 1924, that meant the rise of Stalin and the concurrent decline in liberty.
Zamyatin wrote in obscurity the same things Orwell would become famous for 25 years later when he was critiquing the post-Hitler world.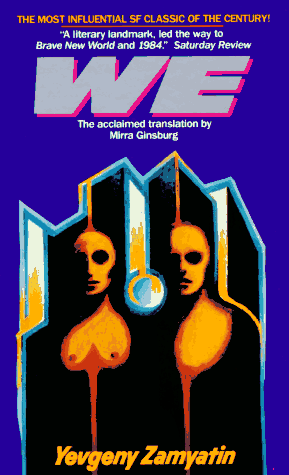 Wetware by Rudy Rucker


The Wanting Seed by Anthony Burgess

Set in the near future, The Wanting Seed is a Malthusian comedy about the strange world overpopulation will produce.
Tristram Foxe and his wife, Beatrice-Joanna, live in their skyscraper world where official family limitation glorifies homosexuality. Eventually, their world is transformed into a chaos of cannibalistic dining-clubs, fantastic fertility rituals, and wars without anger. It is a novel both extravagantly funny and grimly serious.

"Wildly and fantastically funny. . . . Here too is all the usual rich exuberance of Mr. Burgess's vocabulary, his love of quotations and literary allusions. . . . A remarkable and brilliantly imagined novel, vital and inventive." (Times Literary Supplement)

Wetbones by John Shirley

When down-at-heels screenwriter Tom Prentice identifies his ex-wife Amy in the morgue, she's 50 pounds underweight and mutilated. Then when Prentice pitches a banal cop-show to studio head Arthwright, Arthwright is oddly not dismissive of the dumb idea. As we later find out, Arthwright is a kind of astral vampire. Meanwhile, Reverend Garner, a recovering doper/alcoholic who runs a ministry in Oakland, finds that his teenage daughter Constance is missing. She's been kidnapped by Ephram Pixie, a ghoul with astral ties who turns Constance into a pleasure addict by psychic pressure on her pleasure-center brain cells. Ephram likes to have Constance enjoy sex in his presence while she murders folks in nasty ways in motel rooms...

Riveting, well written and utterly decadent.
---
Mystery & Thrillers
"No one can turn a phrase like Westlake." (Detroit News and Free
Press)
"A pleasure....Westlake's ability to construct and action story filled
with unforeseen twists and quadruple-crosses is unparalleled." (San
Francisco Chronicle)

Donald E. Westlake was born in Brooklyn in 1933. After serving in the U.S. Air Force he began his writing career with The Mercenaries in 1960. He has written dozens of novels over the past forty years, under his own name and a rainbow of pseudonyms. Named a Mystery Writers of America Grand Master in 1993, he lives with his latest wife, the writer Abby Adams, in rural New York State.
Donald E. Westlake - Sometimes credited as: Richard Stark, Tucker Coe
--------------------------------------------------------------------------------
Filmography:
--------------------------------------------------------------------------------
Payback (1999) (novel The Hunter) (as Richard Stark)
Jimmy the Kid (1999) (novel)
Two Much (1996) (novel) ... aka Loco de amor (1996) (Spain, dubbed version)
Why Me? (1990) (novel)
Grifters, The (1990)
Fatal Confession: A Father Dowling Mystery (1987) (TV)
Stepfather, The (1987) ... aka Stepfather I (1987)
Jumeau, Le (1984) (novel Two Much) ... aka Twin, The (1984)
Slayground (1984) (also novel as Richard Stark)
Jimmy the Kid (1983) (novel)
Hot Stuff (1979)
Bank Shot (1974) (novel)
Outfit, The (1974) (novel) (as Richard Stark)
Cops and Robbers (1973) (also novel)
Hot Rock, The (1972) (novel) ... aka How to Steal a Diamond in Four Uneasy Lessons (1972)
Split, The (1968) (novel The Seventh) (as Richard Stark)
Busy Body, The (1967) (novel)
Point Blank (1967) (novel The Hunter) (as Richard Stark)
Made in U.S.A. (1966) (novel The Jugger) (as Richard Stark)

Stepfather III (1992) (TV) (characters creator) ... aka Stepfather 3: Father's Day (1992) (TV)
"Father Dowling Mysteries" (1989) TV Series (creator)

Donald E. Westlake - The Ax As novels go, The Ax is pretty much flawless, with a surprise ending that will unplug your expectations. Burke Devore is American Man at the millennium -- as emblematic of his time as George F. Babbitt and Holden Caulfield and Capt. John Yossarian were of theirs. Westlake has written a remarkable book. If you can't relate to it, be thankful. (New York Times)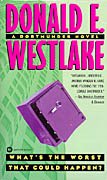 Donald E. Westlake - What's the Worst that Could Happen? (Dortmunder series)
When Max Fairbanks, a vastly wealthy and powerful magnate, catches John Dortmunder breaking into his Long Island mansion, he thinks he is dealing with some regular loser. It amuses him to deprive Dortmund of his lucky ring. In Westlake's ingenious and dazzling comic thriller, Fairbanks lives to regret that gratuitous humiliation. The engaging Dortmund gathers a band of cronies, and exacts revenge at a series of the rich man's fancy palaces, from a penthouse on Broadway to a fantasy retreat in Las Vegas.

Richard Brautigan - Willard & His Bowling Trophies
Sad, funny, profound, ridiculous, gorgeous all the way through. A small, humble book about a bird (Willard), high crimes and S & M. One of Brautigan's major works, together with The Hawkline Monster and The Abortition.
---
---

For young adults
Where Do You Think You're Going, Christopher Columbus? by Jean Fritz, Margot Tomas (Illustrator)
---
Hits, Alternative, Today's rock
Tom Waits - Night on Earth [Soundtrack]

Tom Waits - Mule Variations
The beautifully rumpled teller of tales both strange and sublime returns with his first new album in six years. Though some songs teeter on the edge of breakdown, there isn't a wasted note or lyric to be found. And who else can come up with titles -- from "Chocolate Jesus" to "Eyeball Kid" to "Filipino Box Spring Hog"--that evoke such vivid imagery?

The Wallflowers - Bringing Down the Horse

Rick Wakeman - Return to the Center of the Earth
Thirty over-the-top tracks by the famed former keyboardist of

Yes. This is a reprise to Wakeman's early '70's opus Journey to the Center of the Earth, which made him a solo star (however brief). Includes accompaniment by a full orchestra from London.

George Winston - Plains [With extra tracks]

The Blues Band -
Wire Less

The Beatles - The White Album


They had to prove that they did not need all of those overdubs, orchestration, tape tricks, or even each other. And they did it! This is one of the finest albums of all
time. From the satirical "Back in the USSR" to the tender "Julia", The White Album is a timeless masterpiece that will allow future generations to discover and explore The Beatles.

Wiseguys - The Antidote
If Fatboy Slim became the fourth Beastie Boy, the result would sound something like the Wiseguys' album The Antidote. Reassembling old-school beats into of-the-moment club jumpers, the sound is a surefire formula for packed dance floors.
---
Classic rock
THE WHO

Who's Next [Original Recording Remastered]
One of the best Rock albums of the Seventies - if not all time. Listen at it making windmill air guitars...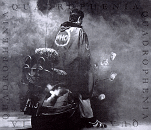 Quadrophenia [Original Recording Remastered]
A shining talisman in Rocks canon. "Tommy can you hear me?"
---
Movies
Wild Wild West

Starring: Will Smith, Kevin Kline, Salma Hayek, Kenneth Branagh, et al.
Edition Details: VHS
NTSC format (for use in US and Canada only)

1869. Secret Service agent Jim West and his partner, agent-inventor Artemus Gordon, are entrustled by US President Ulysses S. Grant to protect the free world. In this story about racism, partnership, and world domination, the malign genius is the former Confederate soldier Dr. Arliss Loveless (Kenneth Branagh). Dr. Loveless is a man who only exists from the waist up...

Starring: Billy Crudup, Donald Sutherland, et al.
Director: Robert Towne
Edition Details: VHS
NTSC format (for use in US and Canada only)

Without Limits tells the tale of Oregon runner Steve Prefontaine's love-hate relationship with his coach, Bill Bowerman (Donald Sutherland) in the 1970s. The tug of war between the two men -- Prefontaine's passion for running each race as if it will be his last and Bowerman's seasoned, conservative strategies for winning -- becomes a wonderful metaphor for distinct stages of life and attitude. It's the real story of one of America's greatest distance runners, of his career and tragic death.