Apparel & Accessoires
(Click here for the Anne Klein shop)


Special offers!
---
Electronics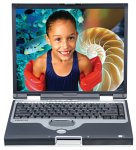 Compaq Presario 915US Notebook
(1.53 GHz AMD Athlon XP, 256 MB DDR DRAM, 40 Unknown modifier Hard Disk, CD-RW, DVD-ROM...)

---
Bestsellers

Thom

Jones - Cold Snap: Stories

Thom Jones is one of the best fiction writers of America. Raw stuff!

John Cornwell - Hitlers's Pope: The Secret History of Pius XII

Audiocassette - Unabridged Cornwell tells a gripping story, aiming for the jugular.

John Cornwell

- Hitlers's Pope: The Secret History of Pius XII

Devastating account of the evils of pro-Nazism.
Cryptonomicon - by Neal Stephenson

Brain candy for bitheads.
Lawrence Waterhouse, brilliant mathematician and cryptanalyst extraordinaire, and gung ho, morphine-addicted marine Bobby Shaftoe, are part of Detachment 2702, an Allied group trying to break Axis communication codes. Dr. Alan Turing is also a member of 2702...

All of this secrecy resonates in the present-day story line, in which the grandchildren of the WWII heroes - inimitable programming geek Randy Waterhouse and the lovely and powerful Amy Shaftoe - team up to help create an offshore data haven in Southeast Asia and maybe uncover some gold once destined for Nazi coffers. To top off the paranoiac tone of the book, the mysterious Enoch Root, key member of Detachment 2702 and the Societas Eruditorum, pops up with an unbreakable encryption scheme left over from WWII to befuddle the 1990s protagonists with conspiratorial ties. A 900+ page SF-masterpiece!

Cowboy - A Love Story by Sara Davidson

Cowboy is a passionate reminder that true love can sometimes pass us by because of our preconceived ideas of what true love really entails. A down-to-earth, charming, and shameless novel.

Michael Crichton - Timeline

Not since Jurassic Park has Michael Crichton given us such a magnificent adventure. Here, he combines a science of the future -- the emerging field of quantum technology -- with the complex realities of the medieval past. Timeline opens on the threshold of the twenty-first century. It is a world of exploding advances on the frontiers of technology. Information moves instantly between two points, without wires or networks. Computers are built from single molecules. Any moment of the past can be actualized -- and a group of historians can enter, literally, life in fourteenth-century feudal France. This novel carries us into a realm of unexpected suspense and danger, overturning our most basic ideas of what is possible.

About the Author
Michael Crichton was born in Chicago, in 1942. His novels include The Andromeda Strain, The Great Train Robbery, Congo, Jurassic Park, and Disclosure. He is also the creator of the television series ER.

Tom Clancy - The Bear and the Dragon

Blending the exceptional realism and authenticity that are his hallmarks with intricate plotting, razor-sharp suspense, and a remarkable cast of characters, this is Clancy at his best - and there is none better.

Michael Connelly - Angels Flight

"A first-class detective story." (L.A. Times)
Other Michael Connelly's crime novels: The Poet, Void Moon, The Black Echo, The Black Ice

Consciousness and Human Identity Editor: John Cornwell
---
Great song poets / novelists
Leonard Cohen:

Beautiful Losers - A novel

Books by L. Cohen at Amazon.com
Best of Leonard Cohen "Susanne", "Sisters of Mercy", "Bird on the Wire", "So Long, Marianne"...
Leonard Cohen - Recent Songs

Leonard Cohen continues to be one the greatest poets/philosophers in the music industry today. If you are expecting a lot from Cohen, Recent Songs is the album to buy. It's Cohen's "forgotten" album. Songs like "The Gipsy Wife" or "The Guests" are simply fine works. "Un Canadian Errant" and "Our Lady Of Solitude" are awsome pieces of poetry. Raffi Hakopian's violin twists and turns through some of the best moments, and Luis Briseno's mariachi band lends the concluding "Ballad Of An Absent Mare" both grace and humour.
Cohen's 3rd Millennium's work: Ten New Songs

---
Best books of the 20th Century

THE CATCHER IN THE RYE by J.D. Salinger
John Cheever - The Stories of John Cheever
Leafy suburbs, summer houses, commuter trains, boarding schools and the cocktail hour among WASPs: welcome to the world of John Cheever
. But Cheever isn't merely some sort of anthropologist documenting the customs of an obscure and vanishing tribe. Nostalgia and class issues aside, his true subject is the darkness hidden beneath the surface of postwar American life.
Italo Calvino - If on a Winter's Night a Traveller
If on a Winter's Night a Traveler is a marvel of ingenuity, an experimental text that looks longingly back to the great age of narration--"when time no longer seemed stopped and did not yet seem to have exploded." Italo Calvino's novel is in one sense a tragedy, and a reflection on the difficulties of writing. In another, it is a comedy in which the two protagonists, the Reader and the Other Reader, ultimately end up married, having almost finished If on a Winter's Night a Traveler.
G.K. Chesterton - The Man Who Was Thursday Chesterton called The Man Who Was Thursday "a very melodramatic sort of moonshine." Set in a phantasmagoric London where policemen are poets and anarchists camouflage themselves as, well, anarchists, his 1907 novel offers up one highly colored enigma after another. If that weren't enough, the author also throws in an elephant chase and a hot-air-balloon pursuit in which the pursuers suffer from "the persistent refusal of the balloon to..."

The Complete Enderby by Anthony Burgess (4 books in 1)
Clockwork Orange by Anthony Burgess

---

Essays, Biographies
Clockwork Universe of Anthony Burgess A critical essay by Richard Mathews
Paperback at Amazon.com


---

Science books


The Cartoon Guide to Genetics by Larry Gonick

** Chaos: Making a New Science by James Gleick
The Author argues correctly that in the early stages of development, chaos did not arise as part of mainstream science and mathematics. The book provides mini-biographies of some of the main chaos scientists and describes all the important concepts: turbulence, the butterfly effect, unpredictability, randomness, non-linearity, dynamical systems, complex systems, bifurcations, the period-doubling road to chaos, strange attractors, fractals, self-similarity, scaling, universality in chaos, Poincaré map, instability, chaotic behavior and Lyapunov exponents.

Chemistry: Concepts and Problems: A Self-Teaching Guide by Clifford C. Houk

Cliffs AP Biology by Phillip E. Pack

Complexity: The Emerging Science at the Edge of Order and Chaos by M. Mitchell Waldrop

* Consilience: The Unity of Knowledge by Edward O. Wilson

Cracking the Genome: Inside the Race to Unlock Human DNA by Kevin Davie



---

Today's rock Cranberries - Bury the Hatchet
The music of the Cranberries expresses the sweetness and toughness common to all the people of Ireland. On Bury The Hatchet, Dolores O'Riordan and the band revel in the fragile and the furious. Includes "Animal Instinct," "Delilah," "Fe Fi Fo" and 10 others.

Crowded House - Recurring Dream (The Very Best of)

Creed - Human Clay

Cake - Comfort Eagle

---
Classic rock, prog, electronic music
Nick Cave - The Boatman's Call
Nick Cave isn't so much a fallen angel as one that has sauntered slowly downward; recording along the way the pain, torment, and struggle endured in order to come to terms with a sad and beautiful existence. The Boatman's Call is surely one of the greatest Nick Cave albums. And, we could even say, one of the best albums ever. Some of the truly remarkable tracks (for there really is no weak point on this album) are "Lime-tree Arbour", "West Country Girl", "Idiot Prayer", and "There is a Kingdom". This CD is hypnotically beautiful, eminently listenable, it is a dark dream from which to awaken with hope.

Wendy Carlos (aka Walter Carlos) - A Clockwork Orange
Wendy Carlos has been setting the standard by which all other electronic music is judged
ever since her first release, Switched On Bach, in 1968. More recently Beauty in the Beast (1986) exploded the possibilities of alternate tunings and showed itself to be years ahead of the rest of the pack. And now Wendy bursts forth again, this time utilizing all of her resources -- alternate tunings, digital orchestrations, real live singers, and of course her own composing skill. The depth of field, the density of content, and the uncanny accuracy of her "synthesizing" (you can't tell real from synthesized) make this a recording to be studied for years to come.

Phil Cody - Phil Cody
Ry Cooder - Chicken Skin Music

Crosby, Stills, Nash and Young - Looking Forward
---
Jazz
John Coltrane - John Coltrane & John Hartman [Remastered]


John Coltrane - A Love Supreme
---
Music Books
Complete Guide to the Music of
Pink Floyd

---

Movies
Con Air (DVD)

Nicolas Cage, John Malkovich, John Cusack, et al.

Director: Simon West

Crouching Tiger, Hidden Dragon (DVD)

Hong Kong wuxia films, or martial arts fantasies, traditionally squeeze poor acting, slapstick humor, and silly story lines between elaborate fight scenes in which characters can literally fly. Crouching Tiger, Hidden Dragon has no shortage of breathtaking battles, but it also has the dramatic soul of Old China.
Stanley Kubrick's A Clockwork Orange
Excellent performance by Malcom McDowell as the murderous misfit captured and reprogrammed by the equally sadistic government. Based on the prescient novel by Anthony Burgess.
VHS
NTSC format (for use in US and Canada only)
Starring: Kevin Smith, et al.
Director: Kevin Smith
Edition Details: VHS
NTSC format (for use in US and Canada only)

A $27,000 black and white movie shot on 16MM. A comedy about real-life experiences working for chump change at a New Jersey convenience store. Absolutely hilarious.


Ben Affleck, Joey Lauren Adams, et al. Director: Kevin Smith
"Though Chasing Amy is filled with surprise and laughs, there is also a subtle moral tone to it."
---
Oscar Winners