Electronics
(Click here for picture)


Special offer!
Good all around phone. Now you can capture those special and spontaneous moments in your life anytime, anywhere.
---
Prog rock (classics)

At Home

by Shocking Blue

Dutch group Shocking Blue scored a major hit when they released the single "Venus" from the 1969 LP At Home. (Bananarama covered it in 1986.) At Home is one of the truly great albums of the hippy era.

Aftermath (UK)

by The Rolling Stones [Original Recording Remastered]
---
Today's rock
A3 - Exhile on Coldharbour Lane Until recently, this album had been unjustly lost in the shuffle. A3 is made up of two guys from Scotland who love Americana - especially the Delta blues. The track "Woke Up This Morning" is the title song to the hit HBO series "The Sopranos," and it's helped gain A3 a much wider audience.
---
Best authors of the 20th Century

MARTIN AMIS: London Fields
---
Best books of the 20th Century
Armadillo by William Boyd

Revenge of The Nerd! Armadillo is hilarious and thought provoking. Boyd brings the reader so close to Lorimar Black, his main character, were it not for for his previous works you would scarcely believe the novel is not significantly autobiographical.

Anthem by Ayn Rand
Anthony Burgess:

A Clockwork Orange -

Audio cassette
---
Music books

All You Need Is Love : ...and 99 Other Life Lessons from Classic Rock Songs Pete Fornatale, et al
---
Essays, Anthologies, Biographies

America's Top 10 Skyscrapers
All excellent references blending bright, contemporary color photos with basic facts important for report access.

Americans' Favorite Poems Robert Pinsky (Editor)


Caroline Alexander -Endurance: Shackleton's Legendary Antarctic Expedition

The American Century by Harold Evans, et al.
---
Science books


Advanced Placement Biology Examination: Preparation Guide by Phillip E. Pack

Almost Everyone's Guide to Science: The Universe, Life and Everything by John R. Gribbin

Annals of the Former World by John A. McPhee

The Ape and the Sushi Master: Cultural Reflections of a Primatologist by Franz De Waal

Atom: An Odyssey by Lawrence M. Krauss



---

Mystery & Thrillers


The Ax. A novel by Donald E. Westlake

Donald E. Westlake, named Grand Master by the Mystery Writers of America, has written everything from comic capers (the Dortmunder series) to the darker adventures of ace criminal Parker during his long career. But he's never come up with anything scarier or more timely than this story about a downsized executive who decides to kill off the competition. Burke Devore could be your neighbor: a laid-off paper company manager watching his life and family fall apart as he tries desperately to get a job. The plan he finally comes up with involves murdering seven men very much like himself, and Westlake's most impressive achievement is to make the serial killings understandable if in no way justified.

Donald E. Westlake - Adios, Sheherazade

---

Bestsellers

Assassins: Assignement--Jerusalem, Target--Antichrist (Left Behind)
by Tim F. Lahaye, Jerry B. Jenkins

This book will spark an interest in Bible prophecy. If you have ever wondered what will happen after the year 2000 read this book.
Is it right to kill Satan's hit man? Would it help God's work? This installment in the Left Behind series picks up with Rayford Steele--"believer" and international fugitive--as he struggles with a plan to assassinate Antichrist Nicolae Carpathia. Meanwhile, Carpathia has been busy rebuilding roads, airports, and a cellular/solar satellite phone system--all designed to help him become supreme ruler of the world--and even claim himself to be God. We also find ace reporter Buck Williams anonymously preaching to the masses of believers and converts through his cyberspace magazine The Truth.
Lahaye and Jenkins have created an excellent tale. Assassins passed the one million mark in sales just a few weeks since its release.




Afterburn by Colin Harrison

The message? Crime pays if you are smart enough!
"Harrison's novel is a powerful thriller about the intersection of disparate lives and personalities. Charlie Ravich, a millionaire businessman, is a Vietnam vet who is haunted by his son's death, his daughter's infertility, and his wife's slow deterioration due to Alzheimer's. Charlie is looking to solidify his electronic company with a manufacturing plant in China and to guarantee his immortality by entering into a secret arrangement to find a surrogate mother. He crosses paths with Christina..." (From Booklist, Sept. 1999)

---

Movies

Arsenic and Old Lace (1944) VHS - Black & White
Starring: Cary Grant, Priscilla Lane, Peter Lorre, et al.
Director: Frank Capra
---
Apparel & Accessoires
(Click here for the Bostonian Shoes shop)


Special offers!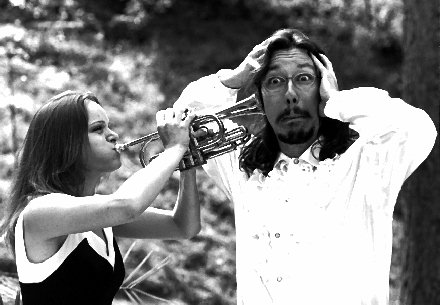 Amazon.com is pleased to have Max Reality in the family of Amazon.com associates. We've agreed to ship books and provide customer service for orders we receive through special links on Max Reality.

Sincerely,
Jeff Bezos (President Amazon.com)